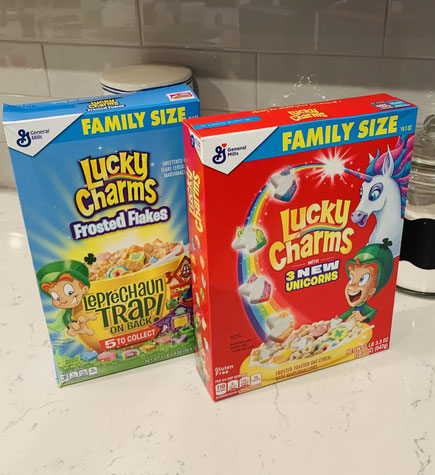 My grandparents lived in  rural Georgia for the bulk of their adult lives. My Granny (Willa Carter) and Pop (Thomas Joe Carter) had eight children. Neither of them had the opportunity to attend college. In fact, the first time they voted in a presidential election was in 2008. They lived along a  dirt road in a two bedroom home that is still standing. My Granny  primarily stayed at home with the children, while Pop traveled near and far to lay floors in businesses and in people's homes. 
Pop, however was a character. I remember as a little girl, Pop was always vocal. He would have a drink or two (maybe three, four, or five), get his harmonica, turn on his large brown radio, sit in the chair, and sing the blues. As children, we would laugh and watch Pop have his one man concert, because he had them frequently. But I personally liked it when Pop asked me to "scratch his head." He would come in from outside after feeding the ginormous hog or killing a chicken for dinner, lay on the sofa and ask or rather tell me to grab a comb and scratch his head. It didn't take long for him to fall asleep. But as I look back on the times my brother and I spent with our grandparents I always smile when I think of Pop. 
I was working as a dean in Houston when he was diagnosed with cancer. My mom would call daily and tell me how he was doing. She spent several days with him at the hospital before he was transferred to hospice care. While I don't remember all of the details, my Uncle Joseph and Auntie Bridget took care of Pop in his final days. My mom sent me pictures and updated me on his condition. But I was so focused on my job at the college that I kept saying to myself, "just one more week and I'll go." The one more week became, "just a couple more days and I'll go." My mother constantly told me she didn't think Pop had much time. I knew he didn't. It was near the end of the semester, grades were  due, and there was a VP position open that I wanted. I thought if I proved to my boss that I could stick it out, maybe they would consider me for the interim position. Nope! They offered the position to a man with less credentials than I had. I was stunned. The next day, I boarded the plane and received the unfortunate news that my Pop made his transition. I felt so incredibly guilty. More importantly, I felt awful because I had placed a job over my family. 
Before my grandfather became ill, I was offered the incredible opportunity to escort 18 students to China. It was part of former President Obama's initiative to expose 100K students of color to China. How could I turn down this offer? Especially when Congresswoman Sheila Jackson Lee had her hands in it. Of course I went. The trip was two weeks in August. I talked with the family daily, but one day after speaking to my husband, I forgot to wish my husband a happy birthday. He did not complain, but again, I felt terrible.
Let's go back even further. Izzy was born in April 2012. I was still writing and editing my dissertation while teaching full-time in Texas and pregnant. I gave birth to my 9 pound baby, continued to write while on maternity leave, took care of my oldest who was 8 years old at the time, and returned to work in August of that year as a Faculty Senate President. I was excited to learn from my major professor, Dr. Maxine Jones, that I was ready to defend and the date was set for October 31, 2012. This meant, that I would not be home for the Halloween festivities with my family, because I had to fly back to Tallahassee to defend my dissertation. And that is exactly what I did. My husband was always supportive. He sent me pictures of the neighborhood Halloween activities, as I continued to perfect the document that ultimately gave me a seat at the table.
While I am not proud to admit it, I have missed birthdays, I've forgotten my wedding anniversary more than once, and I can count on one hand how many times I made it to a family reunion. All in the name of progression. I was focused on the goal and I did not want to appear weak as a woman. But my moment of truth came when I sacrificed the job over my grandfather and ultimately never had the opportunity to tell him goodbye. It's something that I will never get back and I will never forgive myself for it. 
You may think that I am a terrible person after reading this. That is totally up to you. I am writing this so you don't make the same mistakes that I did. Last week, we discussed making the decision to move around the country to get the opportunity that is waiting for you. I mentioned that at least in the workplace, everybody is replaceable. If the dean resigns, you post the job and find another dean. After I left my campus in Syracuse last month, I am 100% certain they will post the position to replace me fairly soon. And make no mistake, I was GOOD at what I did.
But there are those who are not replaceable and that is your family. No job or assignment is more important than those you love the most. As I am typing this, my 9 month old is begging for some attention!
Needless to say, I have made some adjustments. Although I say yes to a lot of things, I have learned to say NO so I can be with my family. I never miss a birthday if I can help it. If we have to celebrate early, it is usually the weekend before.  My husband and I have mandatory days throughout the month set aside for just the two of us. Even if it is at night when the kids are sleeping, we stream a movie together and cuddle to remember what life was like without the kids. I talk to my mother daily. Now that we are on opposite ends of the country, it is important that we hear each other's voices in the morning and evening. Finally, I make it a point to take the kids out as a group and individually or together as a family. Movie nights at the theater, shopping trips at the outlet, and spa days with my oldest.
Although I am constantly making adjustments, I still make mistakes. My most recent example was when I was pregnant with Imani. I was a provost in Syracuse and was determined to get my work done, because as I said previously, I did not want to appear weak as a woman. I worked hard and did not slow down despite that growing baby inside of me. One day I had a calendar full of events and meetings. A golf tournament that morning, a speaking event at a new teacher orientation in the local school district, and an off campus meeting, all while barely eating. When I finally made it to campus, it was 2:00 and time for the president's cabinet meeting. I started having contractions and became very nervous that I had started early labor. My president told me to leave and go to the doctor. My midwife helped ease the pre-labor pains and she had a "come to Jesus meeting" with me. She was an older woman, who practiced midwifery for 30 years. At my appointment she made it plain that although I was a senior executive at the college, I had absolutely NOTHING to prove as a professional and as a woman. She was right.  As it turned out,  Imani was born exactly one day before her due date! The day I went into labor, once I had the epidural, I started answering emails while laying in the hospital bed. As my mother used to say, "a hard head makes a soft behind."
As you can see, I am not the expert at setting appropriate boundaries between my work and home life, but I am getting better at it each day. Walking into this new role as president, I've asked my assistants to not have me overbooked or double-booked and to allow me a little time to breathe in the mornings before meetings begin. I have important family events placed on my work calendar, and I make the extra effort to spend as much time with my three children and husband as much as possible. In fact, before starting this job we took the kids on a 10 day vacation to Georgia and to Orlando and are now looking to book a destination vacation for Christmas. Yay!
It is my hope that you do not make the same mistakes I did. If you are walking down that path stop now. It is not worth it and you have nothing to prove to anyone. If you are doing good work, let that speak for who you are and your capabilities as a leader. Your gender, family status, age, or background has nothing to do with it. Keep your family first as they are not replaceable. You cannot post a new position for a daughter, son, or spouse. Most importantly, when you come home and the kids are hungry, your partner has worked all day, and there is nothing to eat for dinner, remember no child has ever died from eating too much cereal.
Peace!