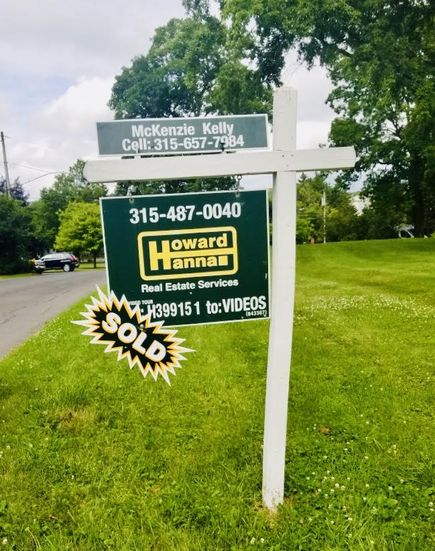 Have you ever gone to the store to try to find the right pair of jeans? For me, it's a struggle. I'm a tall girl and the regular bootcut jeans have me looking like I am drowning in the ocean and riding the waves!  After losing nearly 30 pounds, I instantly gained 50 pounds while pregnant with Imani. I was over 200 pounds at birth and it has been a struggle getting back to my pre-pregnancy weight. I even thought that if I nursed my baby it would help me lose weight. So, between having trouble with my exploding waist and the length of my pants, trying to find the right fit is difficult. Ladies and Gents, the struggle is real.
Finding the right fit is an important aspect of the search for a presidency or any job.  I have seen people apply to nearly any institution that lists a vacancy for the sake of a title or out of desperation. I nearly made the same mistake. As I was applying for provost positions, I made it as a finalist for a college in Texas. It was the last interview for an executive level position and I wanted to prove my worth to the faculty and staff. My day started with the college president picking me up from the hotel and driving me to campus. I did the normal committee interviews, met with the various campus groups and had an open forum. The entire time I interviewed, people were furiously writing every word I said as if it were going to be used in a deposition. At the end of the day, I made it back to my hotel room and was exhausted. The president of the college called me the next week and gave me what I thought at the time was bad news. I did not get the job. In hindsight, I dodged a bullet.
The president called to offer words of advice and wisdom as I was looking for the right fit. During our conversation, he was absolutely clear that I did great in my interview but his next statement to me was "we are not ready for you." It was a slow moving organization and community. He was incredibly honest in his assessment of what the college needed at that time. I was a young candidate full of energy and excitement, but the demographic make-up of the college would not have been supportive of me as their next academic leader. What I appreciated the most about the conversation was this president's willingness to support my journey as I prepared for my next interview where I was ultimately successful.
The right fit is not only applicable to the college but also to the community that you will live in and call home. I was born and raised in Stone Mountain, Georgia, a suburb of the greater Atlanta area. Growing up I had black teachers in elementary, middle, and high school. I attended a black church and I participated in summer enrichment activities at Historically Black Colleges and Universities (HBCU) in Georgia and Florida. As a child, my frame of reference for the world was the suburban middle class black community. This experience extended into my undergraduate and graduate school education at Florida A&M University (FAMU). In my opinion, you cannot get any blacker than attending school at a HBCU. I read books about Fannie Lou Hamer, Ella Baker, and Angela Davis. These women served as a source of inspiration as to what it meant to be a  strong black woman known for their radical ideas of the time and their insistence on equality in white America and within their own ranks among black men.
I consistently wore my black power/pride t-shirts (the ones they sold at Homecoming each year), I majored in African American History, and I saw myself as an activist for my people (which has not changed).  There is a railroad track that separates FAMU from Florida State University (FSU). I passed FSU each day on my way to FAMU, but gave very little thought of what life was like on the other side of the tracks. After I completed the Master's of Applied Social Science degree in History, I had to look at FSU for the Ph.D.
For the first time in my life, I was in classes with students who did not look like me, but it was no cause for alarm as my  major professor for my doctoral committee was and still is a well-respected and nationally recognized black woman historian. I could lean on her for wisdom and advice. She taught me that just because you are amongst the dominant culture, you can still command respect based on the quality of work that you produce.
For my entire life until graduate school, I was sheltered in my black middle class environment. As I progressed through the ranks of academia and moved around the country to grow in my career, we were forced to settle in communities that were the exact opposite of my childhood experience. 
My oldest daughter has had to move five times because of my career choices. With each move she has had to readjust and find her place in a new community and a school where the children do not look like her or share the same experiences. When we arrived to Houston, there were very few problems in the community where we settled. I actually loved our neighbors as they treated us as people. We had crawfish boils, community events, and we watched out for each other. Ms. Denise invited us to her pool and we would relax and cool off from the Texas heat at her home. There was an AMC theatre on every corner. Beyonce and Jay Z, Janet Jackson, John Legend, Jill Scott, and Lauryn Hill regularly came to Houston for concerts. There were comedy clubs in downtown and great restaraunts if you wanted to eat a fried lobster tail on occasion. The shopping districts were plentiful and I had a network of colleagues and friends to hang with on weekends. 
Our problems came in the school district. My daughter was often teased by children at school due to the color of her skin. She was called horrible names such as cockroach on several occasions. We filed complaints with a district that almost never responded. In desperation, we sent her to a smaller charter school environment that was much more diverse. It provided the necessary balance that we needed. Izzy on the other hand was still a baby at the time. He attended daycare and had a black teacher and his class was filled with children from a variety of backgrounds.
Just as we were getting comfortable in Houston, we made the decision to relocate to Syracuse. At the time we had not considered what it meant to have the right pair of jeans in the community that we lived in. After all, our community in Texas was great. We assumed it would be the same in Central New York (CNY) There was plenty that we had not considered. We purchased an older home only a few miles from campus in an older community. For the most part, people were friendly, but we stayed to ourselves. The yard was huge. We had a large corner lot with more than 2,500 square feet of space inside our home. We purchased a brand new house in Texas, but there was very few new construction that we could afford in Syracuse. We settled on a 1950s Brady Bunch style home, with the pink and green tiled bathrooms and gorgeous hardwood floors. There were no real concerts to attend. You had to drive to either Rochester or to NYC (about 4 hours) for entertainment. I had dreadlocks as well. There was no one available in Syracuse that could do my hair. My first year as a provost, I drove to Brooklyn once per month to get my hair done. The inconvenience and wear and tear on my car led me to cut my hair completely off.
During our first winter there, we had not purchased a snow blower. Isiah and I were silly enough to think that we could shovel the snow during a winter storm. Impossible. Thankfully, our neighbor next door saw Isiah struggling and offered to blow the driveway. Amen to that! There was also the older woman across the street in her 90s that brought us home-cooked pastries from time-to-time, and the mother-daughter combo that offered neighborly conversation, which was great. The grocery stores and food are also different. Sorry, CNY, but Wegman's does not compare to HEB and HEB does not compare to Publix. Again, each area has its unique qualities. Remember, when you are interviewing visit the grocery stores. Drive down the roads. Make sure you can handle the difference in the little things.
More importantly, if you have children, research the schools. There were very few children of color attending the schools in the smaller suburban districts outside of Syracuse.  Many of the families had been residents of CNY for their entire lives and had very few nomads move in. When we came it did not take long to notice that the folks in the schools saw us as outsiders. Izzy's Kindergarten teacher called him "spacey" during our first parent-teacher conference. They wanted to observe him because they thought he was not focused in class. His elementary school had one teacher of color and she was in the library. All other teachers with the exception of the gym teacher were women.
I became accustomed to receiving emails from his teacher that he frequently used "potty language" in class. Words like "boo boo" and "pee pee" were expletives in her classroom. There were countless phone calls and meetings to discuss his childish behavior. Never mind the fact that he was 5 years old. The exact definition of a child. When we asked if his academics suffered due to his supposed inattention to the classroom environment, the answer was always "no." Izzy was ahead academically and he was not being challenged. His teacher took offense to our assessment and we had to enlist the assistance of the principal as a mediator which was also a mistake. More importantly, the teachers always blamed Izzy. Because his teacher had 20 years of experience she was unwilling to do a self-assessment of her classroom and her definition of culturally responsive pedagogy was the occasional Black History Month lesson on Rosa Parks.
Lyric had issues with just about everything in the schools from the first day. Most of it was drama from her peers, but it was disheartening when the teachers paid more attention to other students and blamed Lyric for nearly everything. Her grades suffered. She began lying to us and she stopped completing her work in school and at home. The tension in our home was palpable. Nobody was happy and I was worried that we were losing Lyric quickly almost to the point of no return. For three years, Lyric had to attend summer school for failing two or more subjects. But the crazy part was she would fail during the school year, and go to summer school and would excel without any problems. We removed Lyric from that environment and placed her into an online high school program. Lyric is now an honor's student, with more self-confidence than you can imagine. Proud mommy moment! 
Let me be clear. I am not saying that my children are angels. They get on my nerves day in and day out. Including the little one. Izzy can never remember to turn the lights off in his room or in the house. He almost never puts his plate in the trash after eating. The boy is 7 years old and we still have to remind him to take a bath and to brush his teeth. Lyric is almost 15 and she still leaves the bread bag open when she makes a sandwich. We have to remind her to clean her room, wash her clothes, fold them, and put them away. And she is now asking us to teach her how to drive. Ugh! Don't let me get started on the baby! My point is that children of color or children who are not like mainstream society have different experiences and are often ostracized in new environments. Be sure you are prepared for this dynamic.
The saga does not end there. I was pregnant. Went to the doctor with my husband. I should note that he never missed a prenatal appointment and we were waiting for the results of my blood work.  The midwife said what we already knew, that my blood work was squeaky clean. Then the conversation became sketchy. She turned to my husband and asked what he did for a living. Odd, but he answered that he was a college professor at a four year institution. She asked me the same question to which I answered "I am the Provost and Senior Vice President of Academic Affairs." The midwife smirked and replied, "although your blood work came back normal, if you decide to have another partner during your pregnancy, let me know so I can redo the blood work." We were astounded. I was offended because this woman just made us into a stereotype. We never returned to that practice. 
My husband experienced it more than I did. Usually while driving. He went to the grocery store one day to grab a few items for dinner. As he was preparing to pull out of the parking space, a woman in the car hit him in the rear. He called the police and they both waited in the parking lot. The woman was seemingly fine (no tears and no issues) before the police officer arrived to the scene. When she saw the police officer approaching, she immediately became hysterical. Isiah remained calm with his arms to his side to not appear threatening as the officer approached. When the officer came to the scene he assumed that Isiah was at fault due to the display made by the woman. At that moment, the officer assumed that Isiah was the problem.
To be clear, we did not experience this type of treatment in Houston. We wrongfully assumed that what we saw on TV in New York City would be the same in Central New York. We did not do our due diligence to learn more about the community. The colleges we were associated with were great absent the usual stuff you deal with on a daily basis. But you will encounter issues anywhere that you go. We turned to the incredible network of minorities and like-minded people in Syracuse to maintain our sanity. Honestly, even if we would have known this information up-front, it would not have changed our decision to relocate. There is no instruction manual on how to raise kids or how to live in a new environment. Sorry, that part is OJT.
In a previous post "In Order to Grow You've Gotta Go," remember to find the right fit not only inside the college but in the community as well. Many times you will be the first. Even in 2019. You may be the first woman to hold a position or the first person of color to lead an organization. Digest what this will mean to your career and family and how to approach this within the communities you live in.
Collectively, we are still breaking down barriers in society and this will lead you to communities that have limited experience with diverse populations. This does not mean you should run away from the opportunity. Embrace it because you are paving the way for someone else to follow. We need to continue breaking down the silos that exist all across this country. We should be comfortable being uncomfortable, because anything worth having is worth fighting for. At the end of the day, we all bleed the same color, right?
Before you purchase the home in your new city, or before you apply for that job, do your research. Is it the right fit? Once you purchase that pair of jeans and wear them, there is no 30 day return policy. I believe it is worth the fight because this world is not getting any easier so why run away from it?
1.