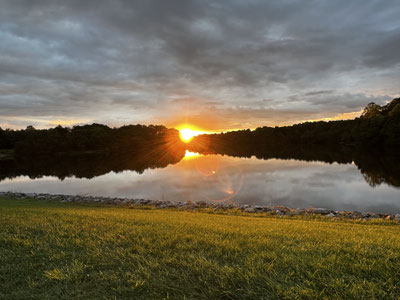 I've known women hard at work; women from groundskeepers to presidents and every role in between on college campuses across the country. They share common traits in their industrial DNA of loving students, taking great pride in campus communities, and building a legacy for their families through the dignity of work.  
Of the many roles women play in the lives of others or in the life of an institution, it is work that gives affirmation of our dreams being the essence of our fierceness. We may make less than men and men may have the advantage of unbalanced scales of evaluation or opportunity in the workplace, but many of us endure and survive because we believe in the merits of work that serves others. We believe in serving through our calling.
Presently, I am mourning women who were called to eternal rest while at work, and in the absence of their loved ones. Two Black women serving in college leadership in two different cities with two different sets of circumstances surrounding their appointments and executive objectives died suddenly only a few weeks ago. Temple University President JoAnne Epps died while attending a memorial service on her campus. Volunteer State Community College President Orinthia Montague died days later while preparing for a board meeting.
There has to be a place for us where the work we put in to create good for others does not, in return, create fatal outcomes for us. We cannot find it in motherhood, as preventable maternal death rates for Black women are soaring in comparison to our white counterparts. It is not in the political process, where we stand as an important voting bloc helping to guide the direction of the nation but remain underrepresented and underserved in the halls of legislature at every level of government.
The workplace is where we have the power to make change. At Howard Community College, we are intentional about leveraging work as a safe space for women with special care for women of color. Our senior leadership team of nine features five women of color holding the offices of president, chief of staff, provost, chief financial officer, and vice president of workforce, innovation and strategic partnerships. Our ideas and identities shape the direction of the college and benefit women in teaching and working in powerful ways.
This reminds me of the National Association of Colored Women's Clubs motto, "Lifting as We Climb," but there remains a sense that it may not be enough to insulate us from the conditions that permeate every area of our wellness. Sleep is a privilege. Exercise happens only when we are intentional. Eating becomes a chore as our days are consumed with endless meetings and heavy - weighted decisions, but we depend on our tribe to keep us balanced. And doctors appointments are scheduled, and rescheduled, and often go ignored until it is too late.
I don't know the factors that led to the deaths of these dynamic women in leadership, but I know that in conversations with other women presidents and leaders, we are increasingly fearful of the strong correlation between the extreme mental, emotional, and physical stress of the job and our untimely demise. 
We are intrinsically connected; Drs. Epps and Montague are us and we are they.
We proudly forge new and uphold generational traditions of working for our families and our communities, but we wonder if withstanding suffering should continue to be badges of honor that eventually become flowers in words, adornments on caskets, and named scholarships for students when we have given our lives for institutions that will replace you in a moment's notice? Or much worse, will continue the business of the college moments after you collapse.
To my fellow sister presidents, we need to build ecosystems upon foundations of preservation, trust, and loyalty. We can no longer say "yes" to everything; "no" must be a complete sentence.
I am guilty of neglecting my body and placing work above family. The deaths of Drs. Epps and Montague was a jolt to my system, where something inside me said, "enough is enough." We must be intentional to care for ourselves, because no one else will.
There are limits to what the human body and spirit can endure, and the limit is not the industrial interpretation of Wonder Woman.
I've known women hard at work, and that is where they are now dying. Stopping that starts with each of us.